Description of the analysis
Do you have a whirlpool open to the public? Did you know that you have a duty to ensure a regular water quality assessment in the whirlpool ? This obligation is imposed by Decree No. 238/2011 Coll. Ministry of Health. Sampling and assessments of these waters must be performed by an accredited laboratory.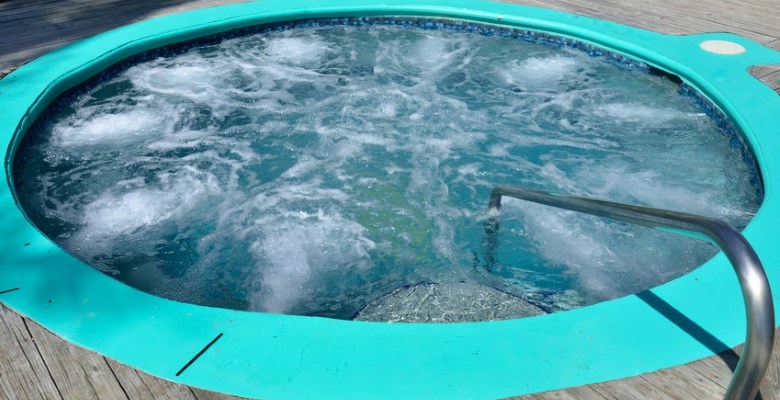 Legislation
Publicly accessible whirlpools are inspected in accordance with Decree 238/2011 Coll.
What includes the assessment of the whirlpool and what are your responsibilities?
Our laboratory will take care of regular measurement of bacteria, including legionella and some other chemical parameters.
You or your employees are obliged to ensure the adequate levels of chlorine, the correct pH value, etc. in the whirlpool. See the Decree No. 238/2011 Coll for more details. Based on the analyzed samples, we will determine whether the whirlpool works properly, if the water does not contain any bacteria, if the levels of chlorine are OK, if the pH is right, etc. In case of any uncovered deficiency, we will inform you immediately, and when the situation is remedied we perform another assessment.
What conditions affect the cost of the assessment?
Whirlpool size . Up to 2 m 3 scale only one sample is needed, but above 2 m 3 scale the samples from the front and from the back of the whirlpool are required.
Water source . Extensively detailed analysis for the bacteria is required if the water source comes from the private well.
Water treatment plant . When it is possible to take a water sample from the treatment plant, it is necessary to test bacteria in the treatment plant also (from the inflow).
Sampling frequency . It is possible to reduce the sampling to only one done monthly under the certain conditions. The price then will change accordingly.
See the following paragraphs for more details:
Sampling frequency
The frequency of assessments is given by Decree No. 238/2011 Coll .:
More extensive assessment must be performed once a month
Less extensive assessment must be performed once every 14 days
If there is no bacteriological contamination found 5 times in a row, the frequency is automatically reduced to once a month.
Sampling points
Sampling points are designated according to Decree No. 238/2011 Coll . as following:
it is mandatory to sample the whirlpool

above 2 m 3 , the front side and the rear side are sampled separately
up to 2 m 3 only one composite sample is taken

inflow (treatment plant), if there is a sampling valve in it
filling water (water that is used to fill the pool, either from a main water supply or private well)
Where are the results of the assessment submitted?
The results of the analyzes are entered into the PIVO database operated by the Hygiene Service ("HS"). In case of an inspection from the HS, it is necessary to prove that the water in the whirlpool is regularly checked and always fulfills the regulations.
Order an analysis
All prices are without VAT.
Zvolte si rozbor: